Tom Jagielo | Partner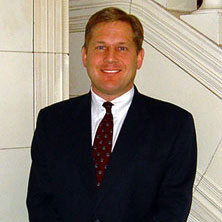 Partner in the firm's biotech/pharmaceutical practice with experience spanning: marketing, sales, medical, operations and general management. Mr. Jagielo's experience includes over 300 searches for leading biotech / pharmaceutical firms such as Amgen, Genentech, Biogen, Abbott Laboratories, and numerous early-stage, emerging companies (Ironwood Pharmaceuticals, Medivation, Keryx and Vericel. He has great depth in recruiting top talent on the commercial side of an organization. He also has extensive experience in Pricing, Reimbursement, Access, and Global Health Economics Outcomes Research.
Mr. Jagielo has more than 29 years of experience in the biotech / pharmaceutical industries having worked for Roche Laboratories, a division of Hoffmann-LaRoche Inc. in numerous sales management positions as well as spending the last 21 years in executive search.
Mr. Jagielo hods a B.A. in biology from Miami University. He is a member of the Midwest Healthcare Marketing Association and the Chicago Biotech Association. He is also a member of the University Club of Chicago and the Dunham Woods Riding Club.